Downloadable Checklist Templates
Equipment and Safety Checklist Templates
We get it. Creating and revising mandatory equipment and safety checklists can be a tedious job. You've got more important things to do, like keeping your business running! But, to keep your business running smoothly, you must have all the right processes and forms in place. That's where we come in. Take time back in your day. Download our equipment and safety checklist templates when you need them. This is a one-time purchase and an as-needed service you can utilize on your own time.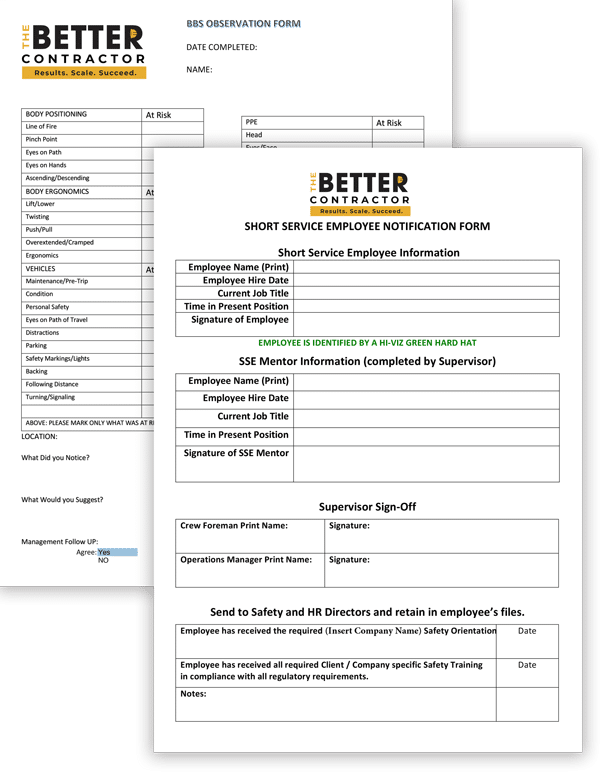 Printable Checklist Templates
Our checklist templates are the perfect solution for your needs! With just a simple purchase and print, you'll have access to a wide variety of forms for safety procedures and equipment usage. Our forms are designed to be unique and customizable, so you can edit them to fit your specific needs. Our goal is to provide you with the tools you need to ensure a safe and efficient workplace, and we're confident that our templates will help you achieve that goal. So why wait? Order now and start streamlining your processes today!